Committed to sustainability and progress
At Danilo Promotions Ltd, we prioritise sustainability in our business operations. To that end, we have implemented a carbon reduction and offsetting plan, with a focus on reducing plastics and increasing the recyclability and reusability of our products.
We are also certified by the Forest Stewardship Council (FSC) and have added clear recycling labeling on all of our products.
Additionally, we operate a tree planting program in partnership with Ecologi, whereby for every £10 spent on our site, we plant one tree.
This means that the more you shop with us, the more trees we can plant together. You can view the progress of our virtual forest by clicking here
Please visit here for more information on our sustainability policy.
Danilo Promotions is the UK's leading publisher of calendars, diaries, and greeting cards. With a focus on quality and creativity, we offer a wide range of products to suit every taste and occasion. From traditional branded wall calendars to trendy planners, and from heartfelt greeting cards to stylish diaries, we have something for everyone.
Our commitment to excellence is reflected in every product we produce, and we take pride in bringing joy and organisation to our customers' lives. Shop with us and discover the quality of Danilo.
100s of Brands, 100s of Products
At Danilo, we offer a wide range of popular brands at the lowest prices. Our selection includes Disney, Stranger Things, Cliff Richard, Marvel, Star Wars, and Bluey, to name a few. With hundreds of brands to choose from, we're confident that you'll find something that fits your interests and budget. Shop with us today and discover the best deals on the brands you love.
| | | |
| --- | --- | --- |
| Royal Mail | Time | |
| First Class | 1-3 Working days | |
| Second Class | 3-5 Working days | |
| International- Europe | 10-15 Working days | |
| International- Rest of the World | 15-21 Working days | |
Western Europe: 7-10 business days (may take longer in remote areas)
Eastern Europe: 2-3 weeks (may take longer in remote areas)
North America: 10-15 business days (may take longer in remote areas)
South America, Africa, Asia: 2-3 weeks (may take longer in remote areas)
Australia: 10-15 business days (may take longer in remote areas)
All orders are dispatched via Royal Mail. Delivery times may vary depending on individual country customs requirements and delivery standards.
For large volume orders, please contact our customer service team for delivery and pricing information.
Returns:
We offer a 30-day money-back guarantee for all purchases. If you are not satisfied with your purchase, you may return it within 30 days for a refund or exchange.
Calendar returns are accepted as long as the shrink wrap has been removed and there is no writing or damage. Please include the returned item/items, packing slip, and a note explaining the reason for return when sending your return to:
Danilo.com - Returns
Unit 3 The IO Centre
Lea Road, Waltham Abbey, Essex, EN9
The expected release date for pre-order items (such as calendars, diaries, desk calendars, and greeting cards) is listed on the product page. If you have placed an order that includes a pre-order item, your in-stock items will be shipped on the release date of your pre-order item, all pre order items should be dispatched within 48 hours of release.
If you have multiple pre-order items in your order, your order will be held until all items are in stock and ready to be fulfilled. If the pre-ordered item is not in stock by the listed release date, we will contact you with an updated delivery date. In the event that we are unable to deliver your pre-ordered item, we will offer an exchange or refund. Please note that pre-orders may be delayed due to industrial strikes affecting delivery and fulfillment. Payment is taken when the order is placed, as we do not store card information on our system.
Frequently Asked Questions
How can i get in contact with you?
When your order is dispatched, you will receive an email to confirm the dispatch of your order. Unfortunately at the present time we do not offer a tracking service or all orders (unless for UK you select Special Delivery Option which as an additonal cost), as this is not offered by Royal Mail on the service we use.
What payment methods do you Accept?
We accept:
Paypal
AMEX
Debit / Credit
Apple Pay
Android Pay
What should I do if there is a problem with my order?
Please contact us on info@danilo.com or call us on 01992 702900
Give us a call or email us below! we aim to answer all enquiries within 24 hours (Mon - Fri)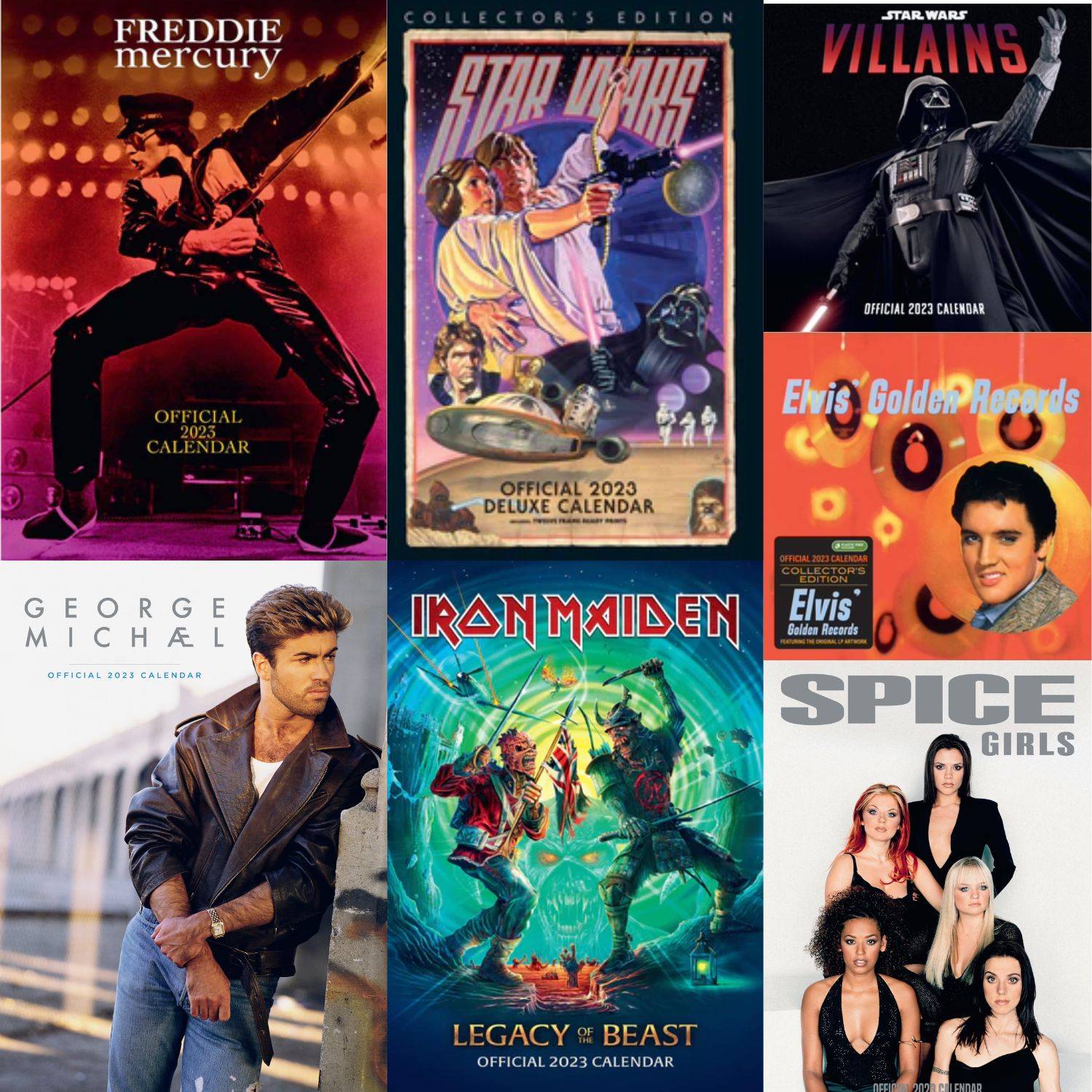 Poster Focused Calendars, Showcasing the greatest artwork from your favourite brands, tv shows and interests! Take a look at our video for more!

A Musical Calendar showcasing your favourite characters from your favourite brands, including harry potter, Liverpool and the snowman.
A perfect early gift this Christmas
Musical Moving Christmas Cards from you favourite brands, featuring dancing magnetic characters, a unique way to show your love, support or kindship this Christmas!